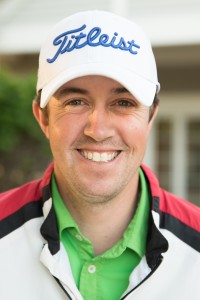 Robert Sweno
Head Professional & PGA Apprentice
2019 marks Robert's 4th year as Head Golf Professional at Boone Creek.  Robert has been a golf instructor for the past eight years. He worked as an Assistant Golf Professional at Sportsman's Country Club and was an instructor with the Northbrook Golf Academy. While there, Robert taught private lessons to a wide variety of students, including juniors, adults, and seniors at beginner, intermediate, and advanced levels. Robert was one of the main coaches for the Northbrook Golf Academy's junior travel team and PGA Junior League team.  Prior to being a golf professional, Robert competed on the NCAA Division III golf team at Augustana College. He was a four year member of the team, playing the last two seasons at the varsity level. Robert still enjoys playing competitively and often competes locally with the Illinois PGA.  Robert believes that there is no "one swing" in golf and feels that all golfers have the ability to improve. Lessons do not need to make one worse before they improve. While he believes that the biggest area for improvement lies on the practice green, Robert does understand an individual's desire to hit their long clubs better. He caters each lesson to what the student wants and focuses on key areas for both short term and long term improvement.
 Robert's professional experience will bring a number of new programs and events this Coming Year!